Silk the fabric which dreams are made of. In the museum shop we have a wide range of silk "made in Krefeld". Now to celebrate the Bauhaus anniversary we also have something very special. Professor Annette Pöllmann has created a scarf and a shawl each in a limited edition of 200.
What is more we have made a film which can now be seen on YouTube. Just click on the link of our Internet site https://seidenkultur.de/shop/schal and you will find out more. By the way: If you input "Haus der Seidenkultur" you will find numerous entries about our museum.
The Foto-Film-Club Bayer Uerdingen helped us with the production of the films. On Wednesday 16th October at 19.00 hours the club will introduce itself during the "Samt- und Seidenrunde" (Silk and Velvet Round Table) and show some of the films which they have made in our region.
Here a lady's shawl in silk/satin with hand-rolled seams, printed, 45x180 cm, "Bauhaus". A very special gift.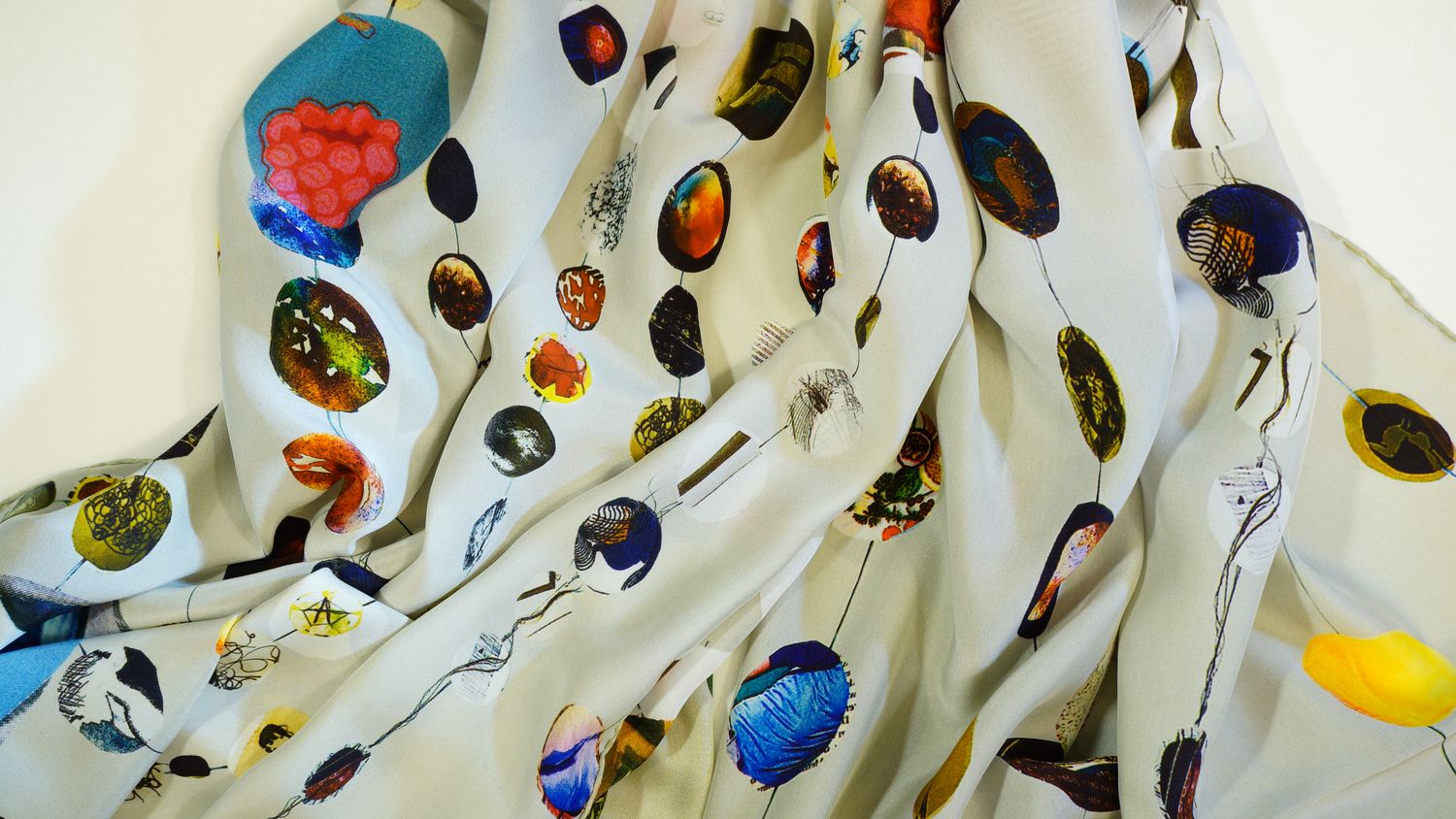 Photo: HdS