"November Sparkle" is the magical Christmas Bazar organised by Haus der Seidenkultur (HdS) on Saturday, 23rd. November from 15.00 to 20.00 hours in the museum in Luisenstrasse. "Let us put you into the right mood for the Christmas season in style", says HdS project leader Ute Szalkowski. She promises magical sounds and Christmas readings by candlelight.
Mulled wine, Speculatius, German Christmas cake and also savoury snacks or a cool beer are all on offer. Also on sale are, of course, silk scarves and neckties with historic patterns which were once woven into the liturgical vestments in the former Hubert Gotzes hand-weaving workshop – the present-day museum.
After "November Sparkle" Christmas shopping begins at HdS. "For us such events are an important source of income which we need to enrich the cultural scene in the "Town like Silk and Velvet with the help of our volunteers", says Chairman of the Association of Friends, Hansgeorg Hauser.
Haus der Seidenkultur is open from Wednesday to Fridays from 15.00 to 18.00 hours and Sundays from 13.00 to 17.00 hours. During opening hours HdS can be reached by phone under tel. no. 02151-936960.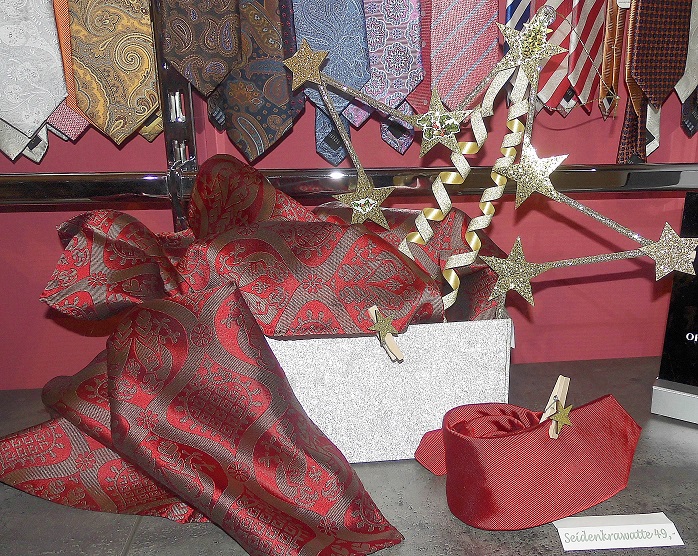 HdS-Foto: Brenner