Since 2014 ESNC CREFELD as a brand name has stood for a special product "made in Krefeld", for combined product design and entrepreneurial "know-how" based on creative and economic performance and therefore for the attribute "innovative Krefeld".ESNC CREFELD (men) as a perfume/flacon project spreads a special Krefeld message in a pleasant but accentuated manner. The very edgy male perfume with a strong character combined with the dynamic flacon which differs in position and handling and has a naturally rough surface reflects hidden Krefeld potential. The project sharpens the eye to the potential and opportunities behind the partially unfinished in the town.
ESNC CREFELD is a project within the framework of Krefeld's perspective change (www.krefelder-perspektivwechsel.de)
Article number: 448902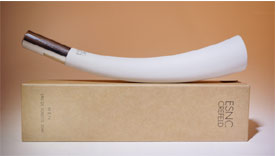 ESNC CREFELD
Flacon and Male Perfume with a Strong Character
The Crefeld perfume is like 'silk for the nose'
Item number: 448902
Developed by approaching designers from Niederrhein University of Applied Sciences. The competition, under the direction of Prof. Jochen Stücke and Dipl.-Designer Knut Michalk, won the 2013 competition, which was inspired by the Jaquard punch card for the silk culture cup. The silk culture cup

---
Gold colored yarn in 5m docks,
Yarn spool, gold colored, item number 561316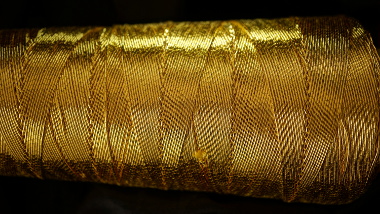 ---
For patchworkers we have a great collection of different
Beautiful silk patches at a small price.
Patchwork fabric remover rolls, item number: 562103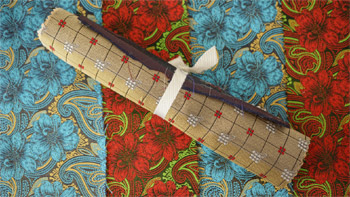 ---
... so you can wear our silk scarf.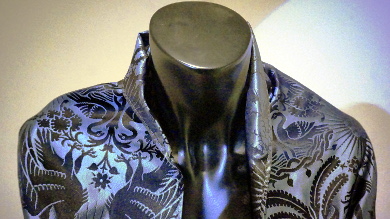 ---