"December Sparkle", an enchanting Christmas bazaar which will herald the start of Christmas Shopping at Haus der Seidenkultur (HdS) on Friday 1st December 2017 at 17.00 hours. The HdS team invites you to join them for a candlelight evening with heavenly strains of the harp providing just the right ambiance for the Christmas season.
Mulled wine, tasty bites and cool beer will be served until 21.00 hours. The next day Christmas shopping starts in earnest at the museum which will be open Tuesdays to Saturdays from 11.00 to 18.00 hours and Sundays from 13.00 to 17.00 hours until 22nd December.
There is a wide variety of gift ideas made of pure silk including neck-ties and scarves with the historical patterns which were once woven in the ecclesiastical textiles factory in Luisenstraße 15. "Everything Made in Krefeld", says HdS Chairman, Hansgeorg Hauser. And: "For us the income from the Christmas business is of fundamental importance for the voluntary work which we perform for Krefeld." Another good reason for Christmas shopping at the museum.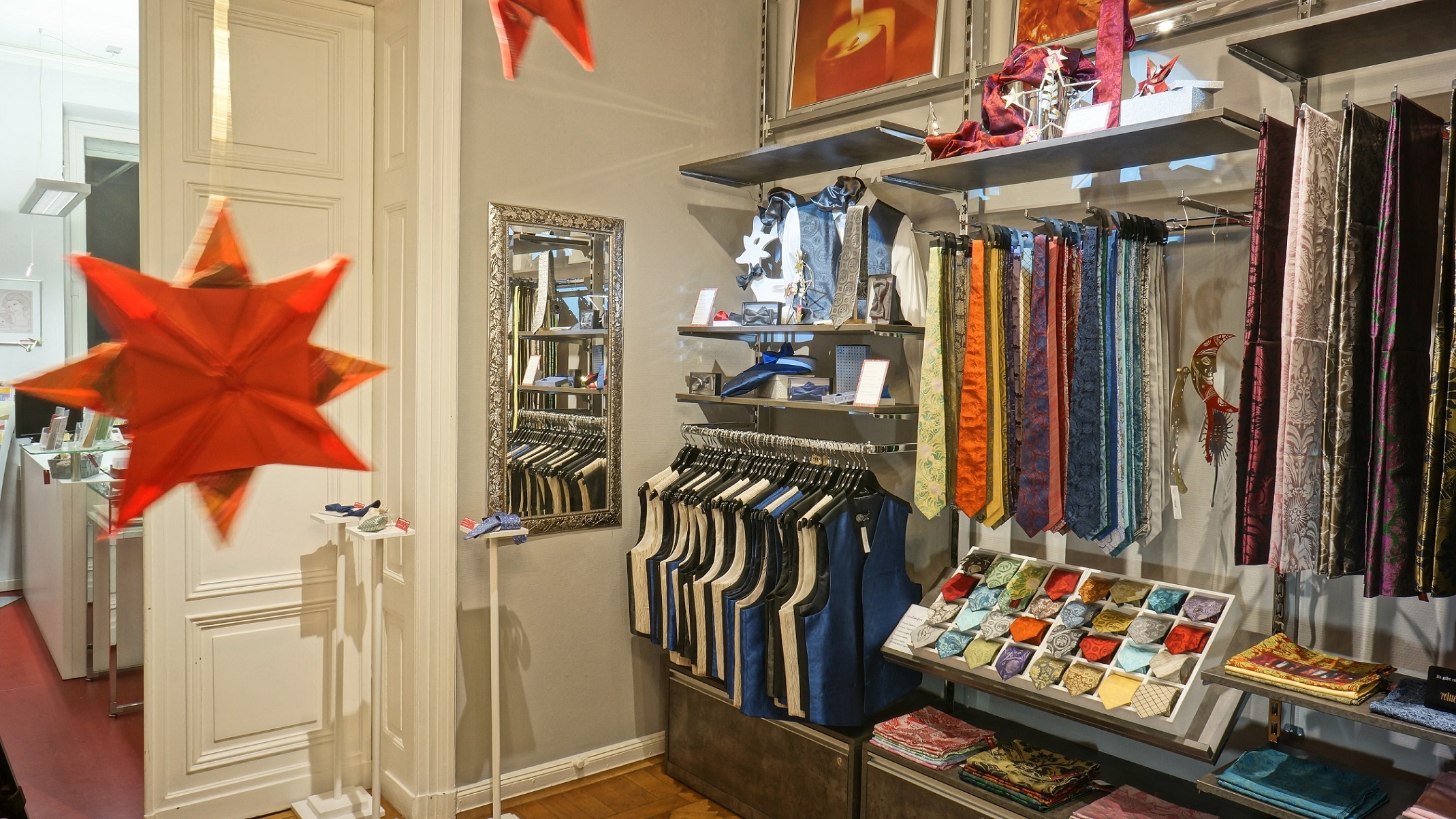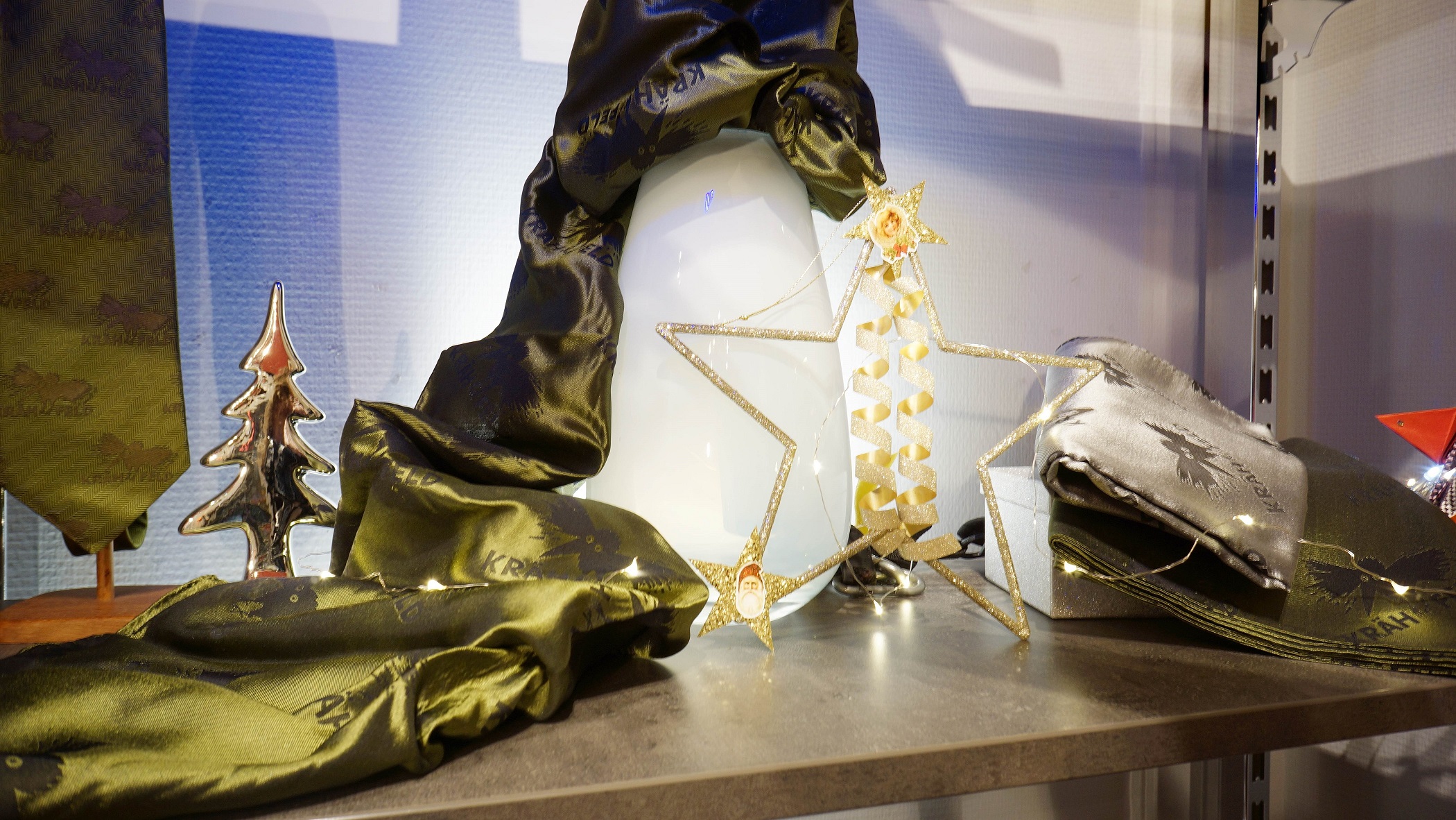 A glimpse in the festively decorated museum shop at Haus der Seidenkultur.
HdS-Photos: Christian van Doorn