HdS Exhibition presents culture of home decoration in miniature
From rococo to post-modern: "Zeitgeist in doll's houses" is the title of the new temporary exhibition which will open on 15th April at Haus der Seidenkultur (HdS) in Luisenstraße 15 in Krefeld. The exhibition presents the styles of various epochs in doll's houses. Whether Biedermeier or art nouveau, whether Bauhaus style or "flower power", miniature worlds reflect the lifestyle and zeitgeist of the different periods in history. "Culture of home decoration in miniature" describes in a nutshell Erika Schönhoff's - a native of Krefeld - collecting activities over a thirty-year period. The 79-year-old is now presenting her "small contemporary testimonials" to a wider public in Krefeld for the first time.
"A very precise miniature depiction of reality can make cultural history and the culture of home decoration more easily comprehensible for children", says Schönhoff, who is extremely familiar with the learning aptitude of young children from her teaching experience in junior schools. The exhibition therefore also includes a doll's house which children can furnish themselves and get a feeling for the exhibits. For curator Ulrike Denter and her team the last few weeks have been quite challenging.
"A particularly light-handed touch was needed when positioning the extremely small parts", says Denter. And: "Some doll's houses consist of more than 100 individual parts". Thanks to the professional instructions given by Erika Schönhoff whose son had taken photos of the different rooms from various angles, the HdS team was able to master the preparations admirably.
In the exhibition "Zeitgeist in doll's houses", many of the small details illustrate the technical progress in households over time. Dolls dressed according to the fashion of the day bring the history of lifestyle culture alive. One of the highlights: The interior of a church in which the small figures are carrying fabrics which were once produced in the Hubert Gotzes Weaving Factory – now HdS. "This was intended as a surprise for the museum's chairman, Hansgeorg Hauser " says Denter.
The history of the doll's house begins in the year 1558, when the first known doll's house was built for Duke Albrecht of Bavaria. The small work of art served purely as a decorative ornament. Other aristocrats and wealthy merchants took up this idea and had their mansions reconstructed in miniature in order to portray their wealth. Dolls illustrate exactly how each room was used in the magnificently designed doll's houses. Right up to the 17th century doll's houses were not regarded as toys but were used as visual teaching aids for children.
The exhibition "Zeitgeist in doll's houses" will run at HdS until 11.11.2018. Opening times Wed.-Fri from 15.00 to 18.00 hours and Sun. from 13.00 to 17.00 hours and for groups upon appointment. Book under telephone no. 02151-9345355 or by email to This email address is being protected from spambots. You need JavaScript enabled to view it...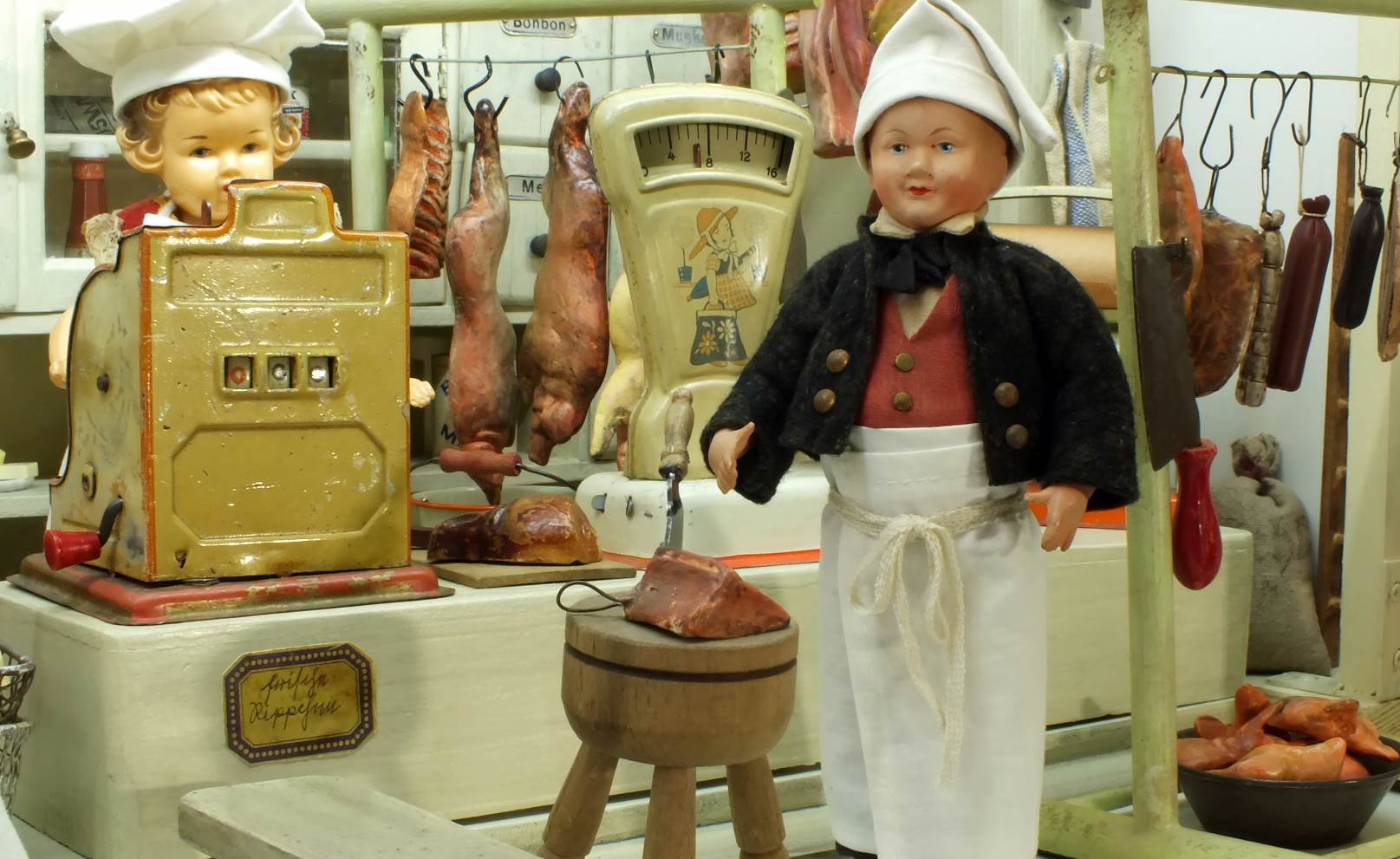 At the butcher's in the 1960s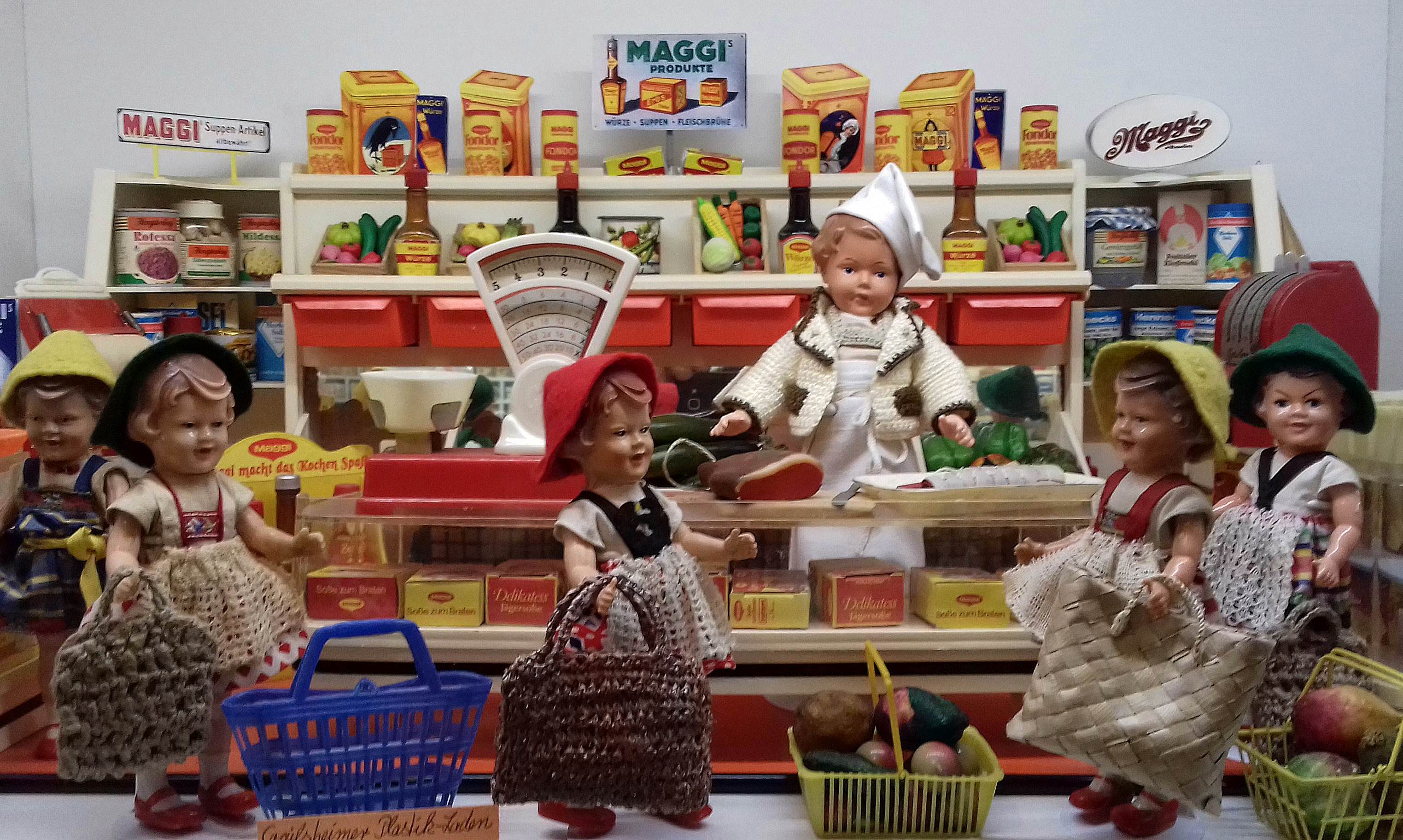 Shopping at the corner shop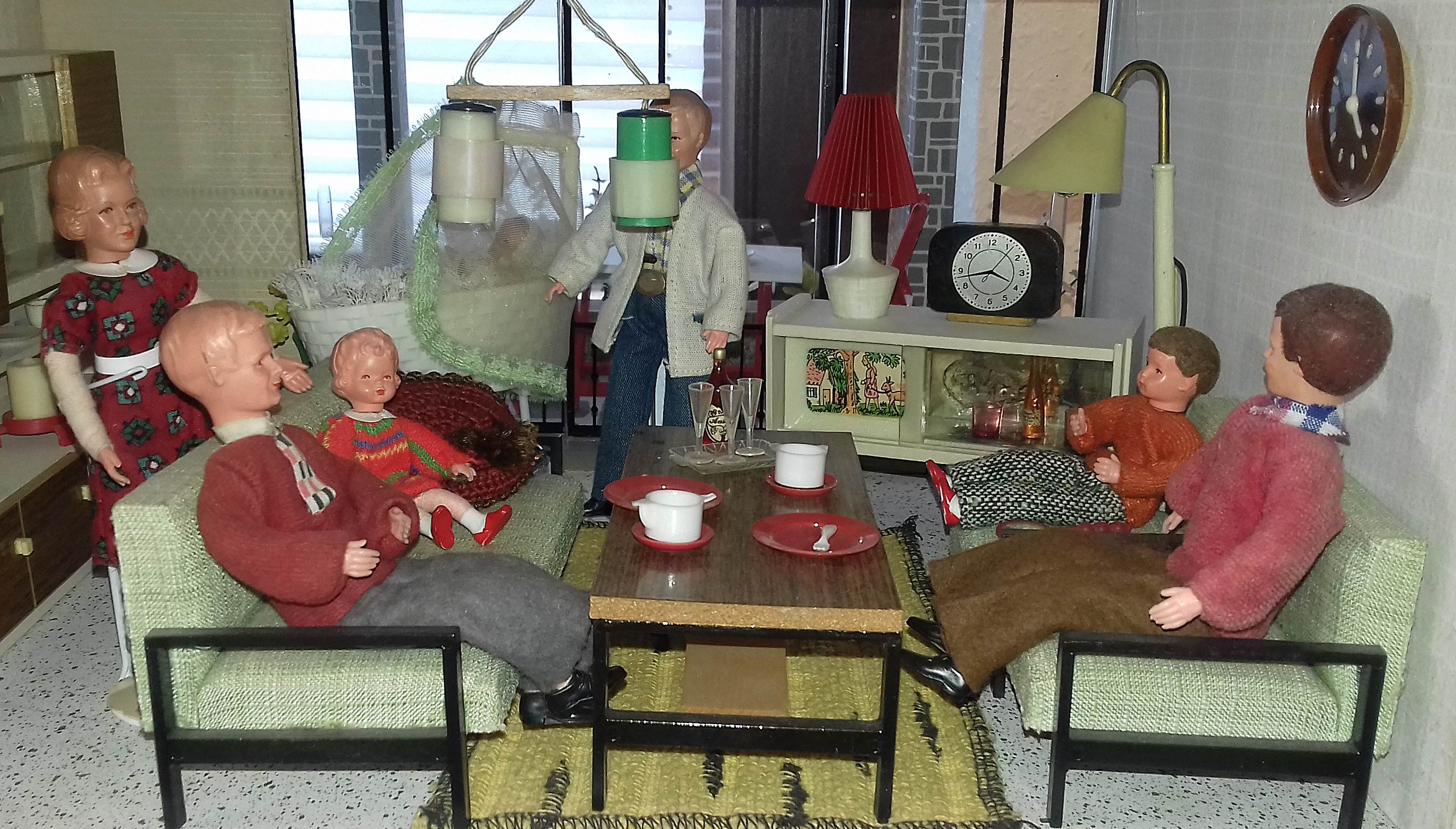 In the living room in 1965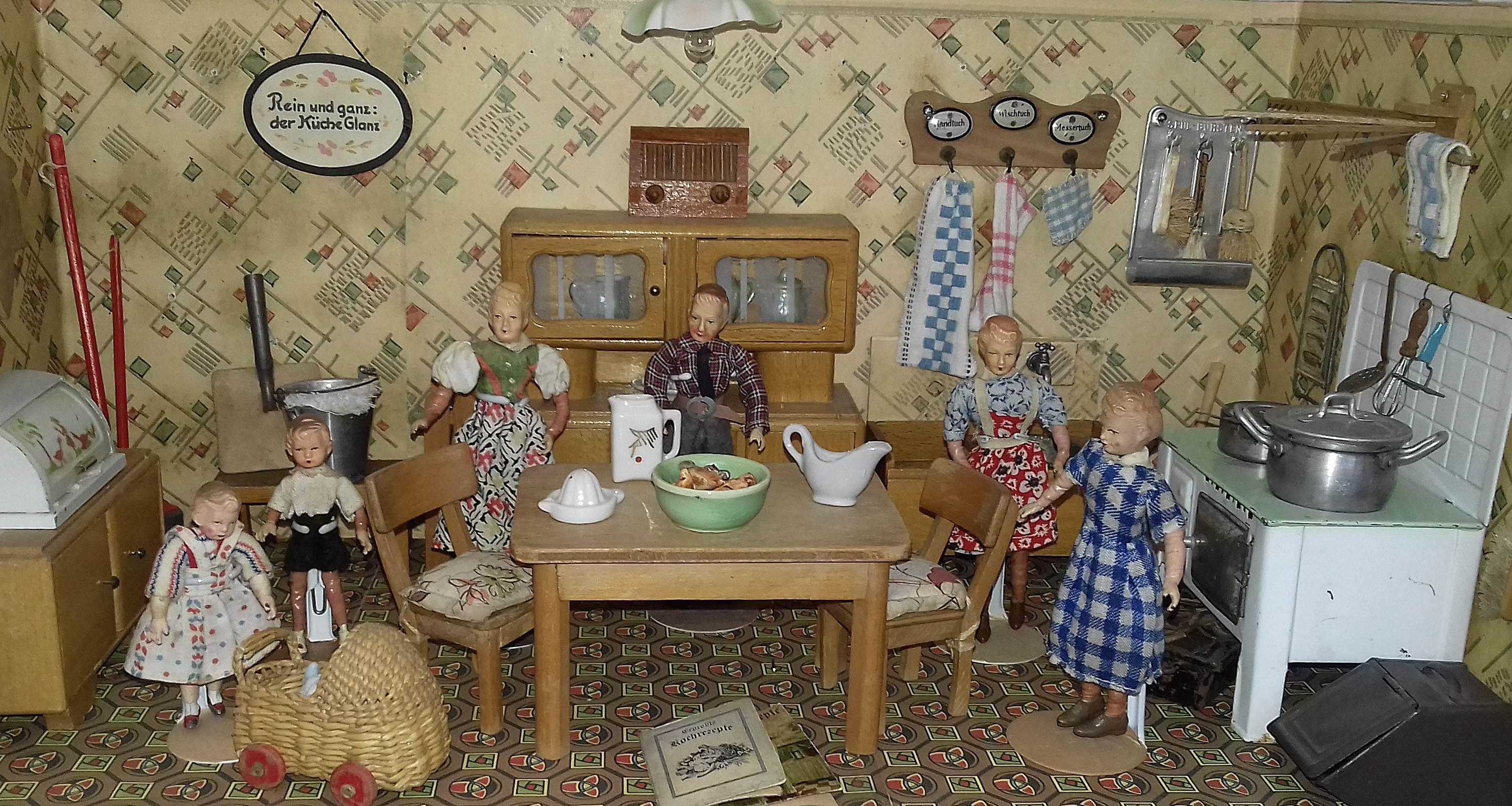 In the kitchen in the 1950s
HdS-photos: Christian van Doorn und Dieter Brenner
http://www.rp-online.de/nrw/staedte/krefeld/im-reich-der-puppen-aid-1.7509289
http://www.mein-krefeld.de/die-stadt/die-puppenstube-als-zeitmaschine-aid-1.7509755
http://www.wz.de/lokales/krefeld/puppenhaeuser-mit-leben-gefuellt-1.2660595
http://www.rp-online.de/nrw/staedte/krefeld/miniatur-wohnwelten-von-rokoko-bis-moderne-aid-1.7513604
http://stadtfernsehen-krefeld.de/0304-wohnkultur-in-miniatur-zeitgeist-im-puppenhaus/