"Silk, the fabric which dreams are made of", is the pre-Christmas message from Haus der Seidenkultur (HdS). There, in the museum in Luisenstraße 15, just a few minutes on foot from the main station, a real treasure trove of special Christmas gifts "Made in Krefeld" is revealed to the beholder.
"And of course primarily silk", says Chairman Hans-Georg Hauser. Because: "Silk is unrivaled: luxurious and elegant – pleasant on the skin and breathable – it warms when it is cold and cools when it is hot." Therefore: "Why not indulge yourself with this unique, glossy and smooth fabric and enjoy the incomparable quality of the products made of filament silk."
The design of the products is based on patterns which were once woven on the wooden Jacquard looms in the former Hubert Gotzes weaving workshop for ecclesiastical textiles. Behind the pattern of each silk scarf and each necktie is an interesting story which is recounted in the appropriate certificate.
At HdS one can find a unique Christmas gift typical for Krefeld in every price range," says Hauser. At the same time he explained how important the proceeds from sales during the Advent period are for the industrial monument, "because we need these proceeds in order to carry out the cultural work for Krefeld with the support of our volunteers."
This year Haus der Seidenkultur is open until Saturday, 22nd December from Wednesday to Friday 15.00 to 18.00 hours and Sundays 13.00 to 17.00 hours. During the opening hours the museum can be reached by phone under tel. no. 02151-936960.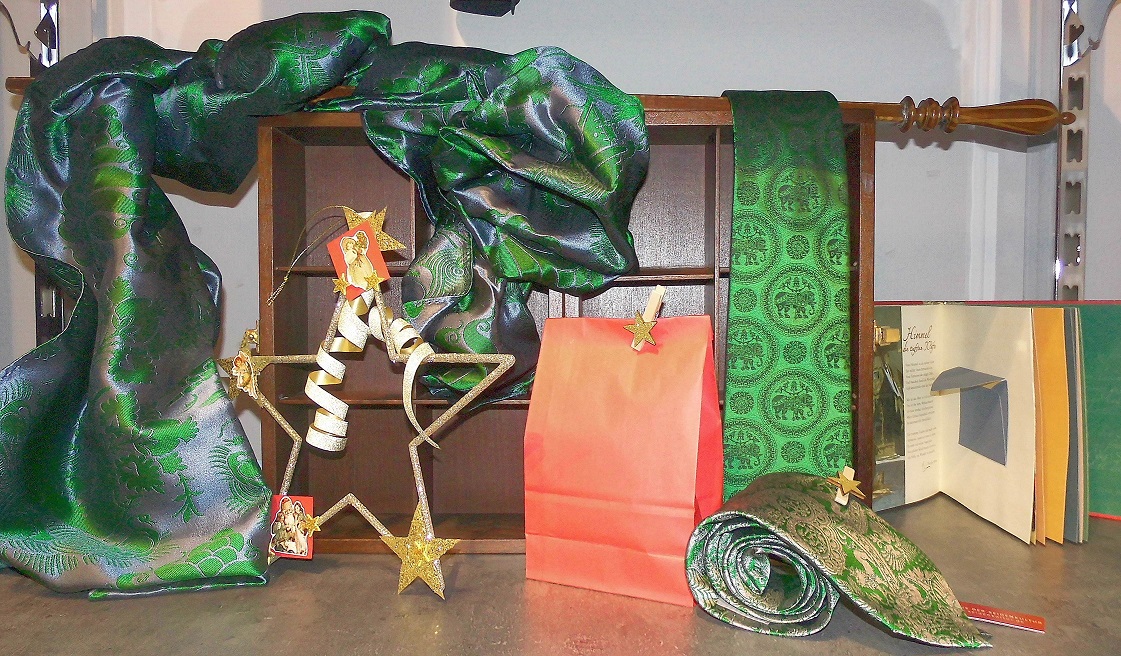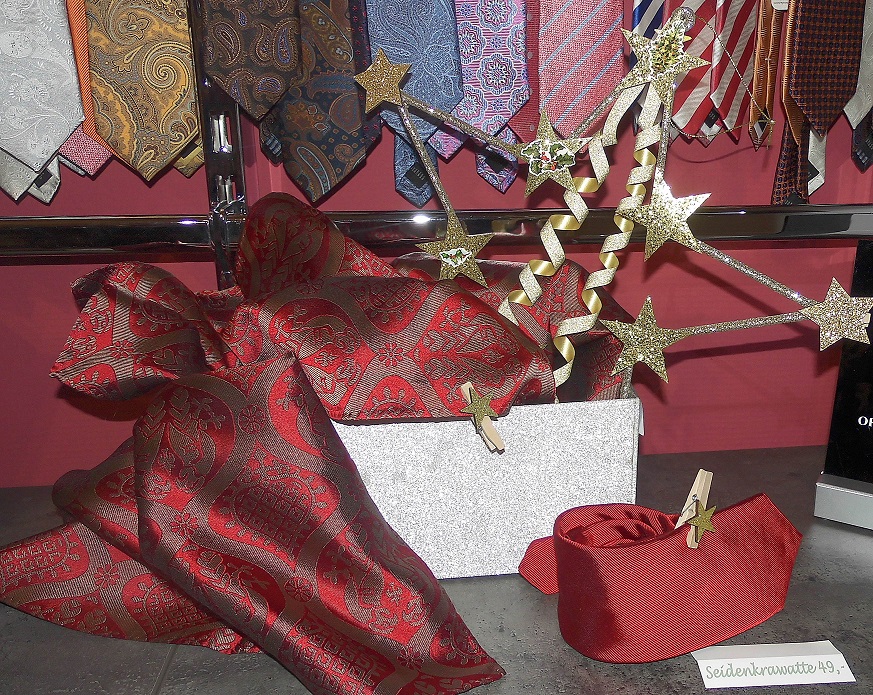 Christmas impressions from the Haus der Seidenkultur museum shop.
HdS Photos: Brenner