An amazing development: Where once the textile landscape flourished in the "Town like Silk and velvet", the abandoned company premises have lain derelict for decades. Now new life is emerging in the former factory halls in various parts of the town, for example in the Mies van der Rohe Business Park at Girmesgath 5. New offices where creativity and innovation are at home are now being established in the listed buildings belonging to Verseidag.
In cooperation, we from the museum Haus der Seidenkultur (HdS) now offer guided tours on the historical premises. Former pupils of the Fichte Gymnasium (Grammar School) who took their school leaving examination there 62 years ago took the opportunity to book this tour. .
During the tour Janina Hofius (left) combined the past, the present and the future of Verseidag which continues to produce fabrics in Industriestrasse. Nowadays however, these are not silk and velvet but high-tech textiles. For example the textile roofs of the Olympic stadiums in Berlin and Munich came from Krefeld – a fascinating story which we are happy to relate in the museum. And why the new central bus terminus Ostwall – Rheinstrasse should have a glass roof seems very strange to us.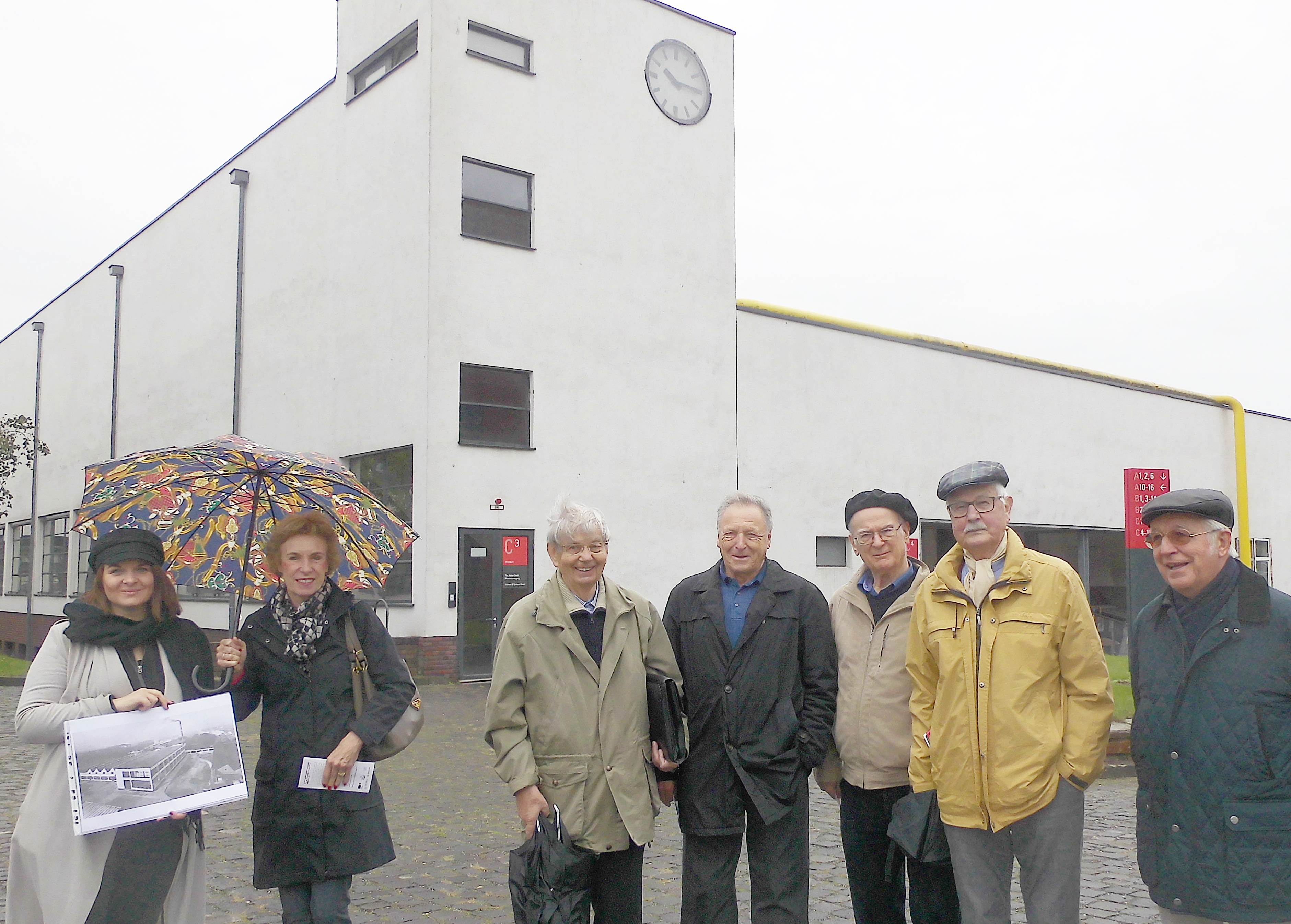 HdS-photo: Brenner