Ursula and Hansgeorg Hauser have headed their Greetings for the Festive Season "Nevertheless". The Chairman of the Association of Friends and his wife quote "very meaningful words from Mother Teresa".
To put it in a nutshell their appeal is this: If people react differently to what you expect you should love them nevertheless. It continues: "The goodness which you show will be forgotten tomorrow but you should show goodness nevertheless". In another place it reads: "Honesty and forthrightness render you vulnerable but be honest and forthright nevertheless. What you have built up in years of hard work cannot be destroyed overnight, therefore build nevertheless!".
Finally Mr. and Mrs Hauser would like to express "their sincere thanks for everyone working together" and wish everyone a Happy Christmas.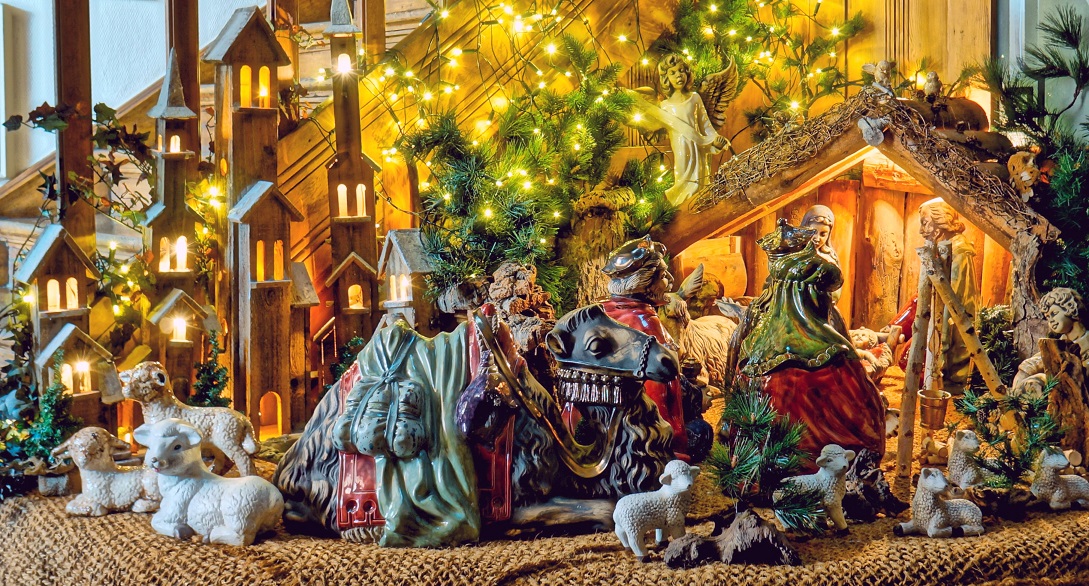 This splendid elaborate nativity scene is in a living room at Haus der Seidenkultur.
HdS-Photo: Christian van Doorn