The Krefeld retailers have turned the once largest street fashion show in the world into "Krefeld Pur". This is an event which will take place in the city on the weekend 14th and 15th September. We at Haus der Seidenkultur are naturally also taking part, namely from 12.00 to 18.00 hours on both days in the Mennonite Church on Königstraße 132.
There we will demonstrate how silk thread is reeled from the cocoon. The old handicraft professions of spinning, point paper design embroidery and weaving all come alive. The main focus is also on silk scarves and neckties with historic patterns which were once produced in our weaving workshop for ecclesiastical textiles.
New is a new limited edition of silk scarves which Professor Annette Pöllmann created for the Bauhaus anniversary. Ute Szalkowskialso has silk bracelets, wrist-warmers and other gift items on offer. Luisa Marie Meißner is the young designer who has incorporated our historic patterns in a fashionable collection in her bachelor thesis. There are also many other good reasons for visiting us at "Krefeld Pur" in the Mennonite Church.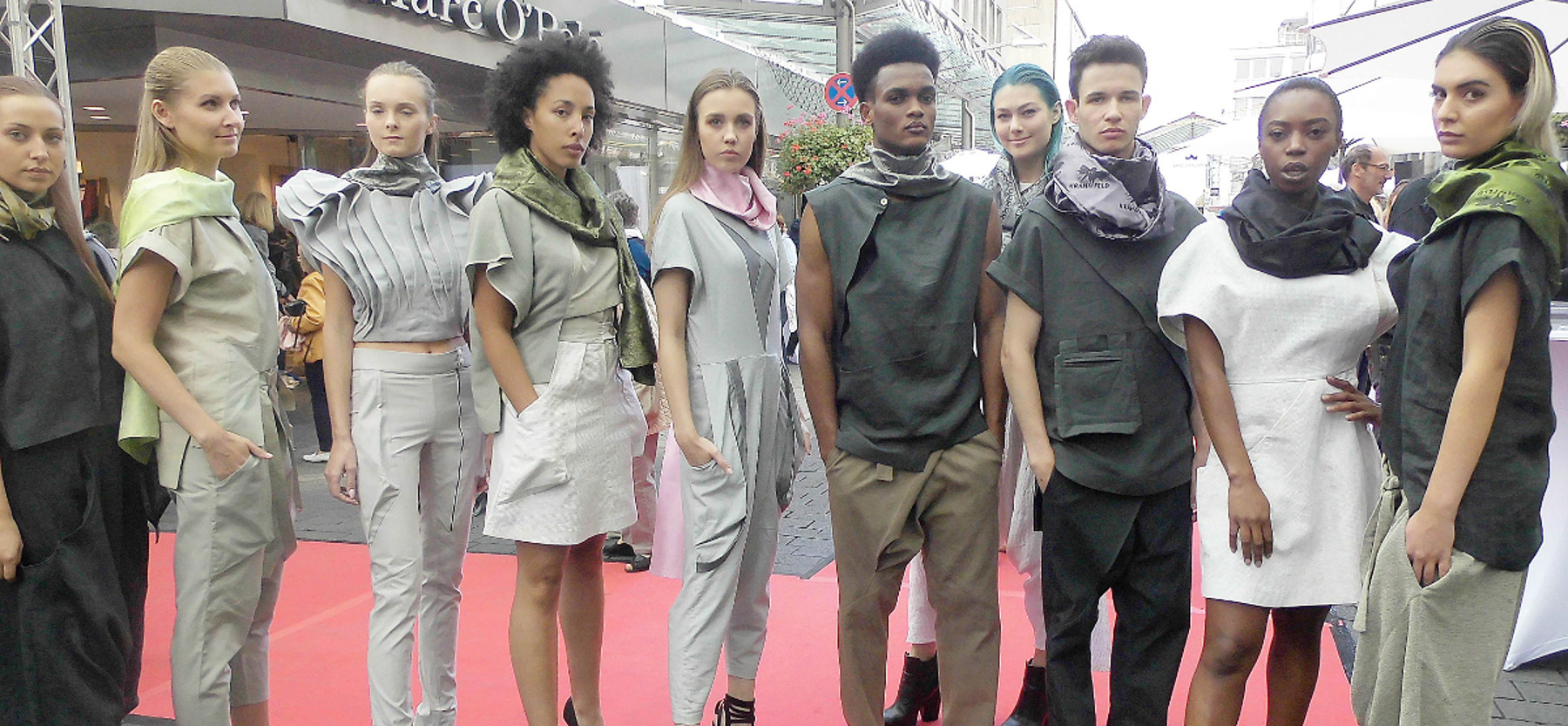 Our photograph from last year shows how our silk scarves are presented on the catwalk. HdS Photo: Brenner