To bring old textile craftsmanship to life is the goal of our team from House of Silk Culture once again perfectly implemented at the Flax Market. After a two-year Corona break, all players were particularly motivated. The visitors, who were able to look live and in color over the shoulders of our weavers and a patron during their unusual activities in the nostalgic spinning room, were inevitable.
Our contribution in the courtyard, where we illustrated the route from the silkworm had built up to the silk thread. The unrolling of the silk thread from the cocoon - called reels - was one of the eye-catchers for the amazed visitors.
One ​​of our highlights here was our flax market quiz. In the meantime, the riddle has been solved: Exactly 1155 (glass) pearls shimmered in a vessel that we had set up at our stand in the Linner Burghof for three days during the Flax Market. Among the 500 or so visitors who took part in our quiz was Christoph Buysch from Krefeld, who with his estimate – 1158 pearls – only "shot over" the target by three pearls, but thus came closest to the solution.< /span>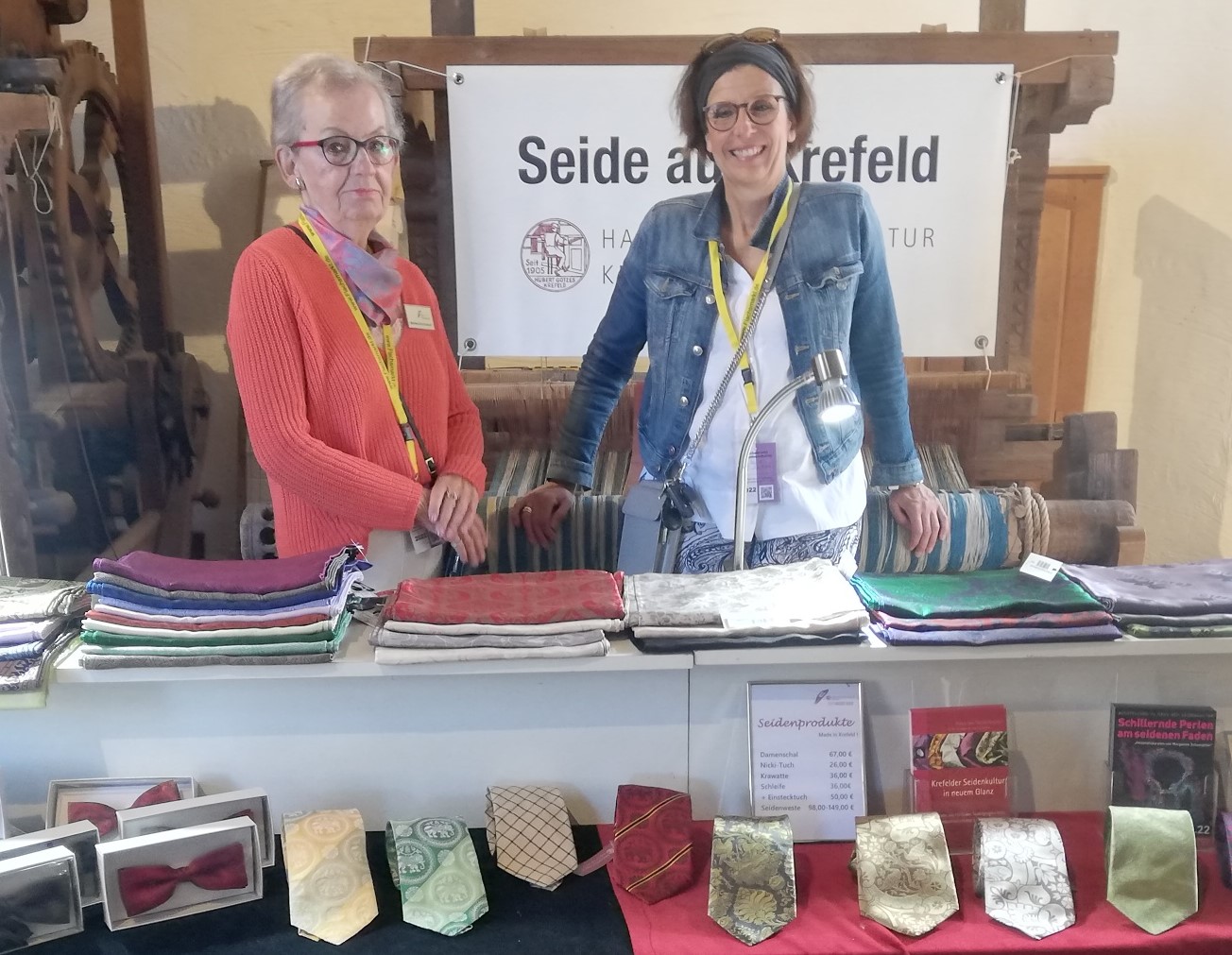 Marlies Schumacher-Kemme had silk from Krefeld (left) and Ilka Neumann in the Flachsmarkt range.
As the main winner of our promotion, he can now create a group of 15 people and visit our museum on the desired date, where he is greeted with a champagne reception and given an exclusive tour of the former parament weaving mill.
Barbel Paashaus was also just off the mark, counting 1150 pearls and thus won the 2nd prize. With 14 people of your choice, we are now inviting the woman from Krefeld to a "walk through the city along silken paths." The third prize goes to Sebastian Feldhaus from Moers, who will receive two free tickets for a visit to our museum in the mail. He wrote down the number 1143.
The estimates ranged from 100 to 20,000 beads that Nadja F .from Neuss suspected. Clever wanted to be a participant who entered "500 to 600 pearls" as an answer on the solution coupon. We would like to thank everyone who took part in the campaign, which we carried out based on our current exhibition "Iridescent pearls hanging by a thread".
A special thanks goes to Ina Wasser, who brought us from Perlen Groß- and retail "Perlina-Krefeld" supported in the implementation of the campaign. The exhibition – which is dedicated to the (textile) art of beadwork – can be seen in our House of Silk Culture until December 11th.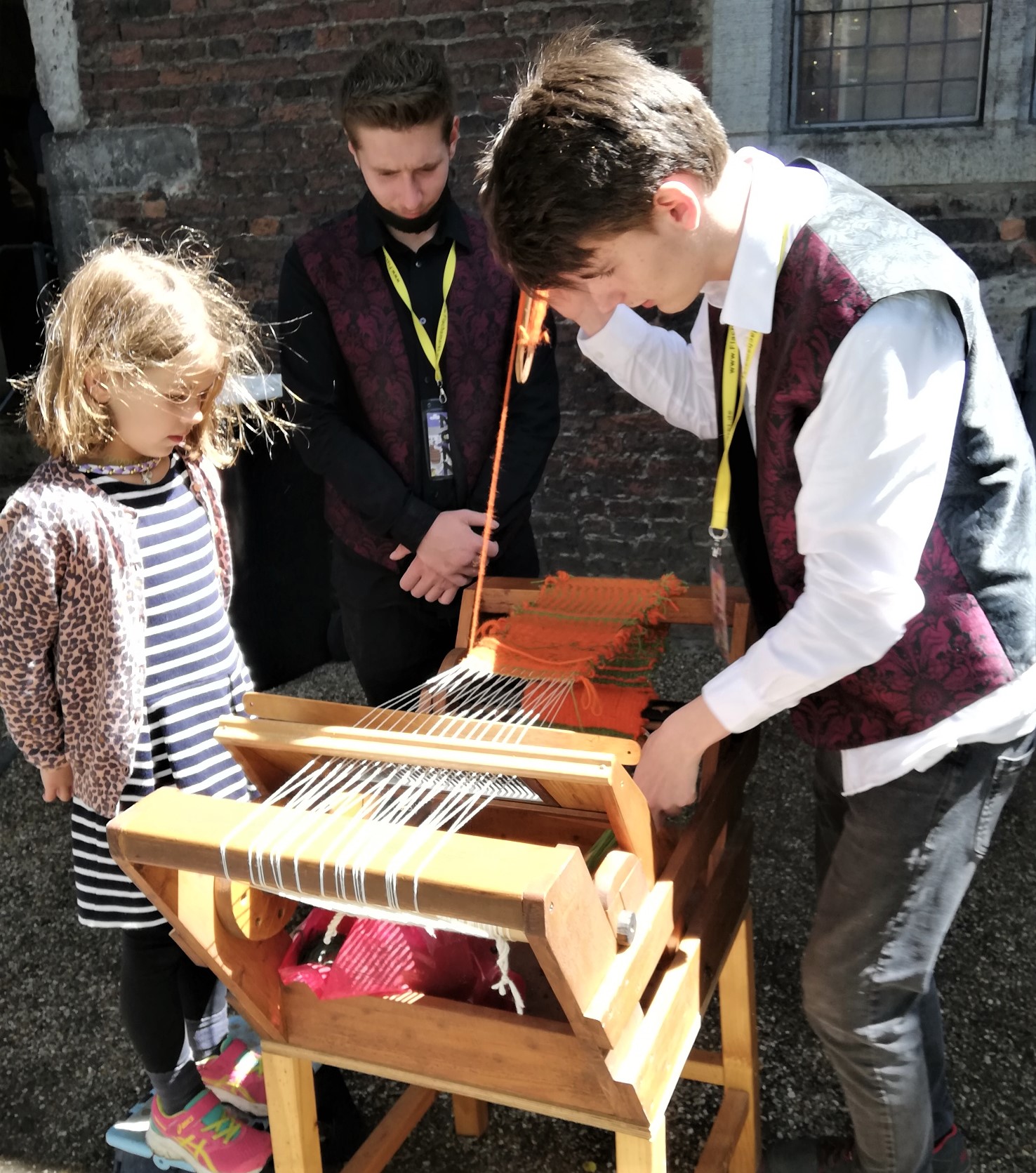 Timo (left) and Elias provided assistance with the children's loom, the youngest members of the Haus der Seidenkultur team.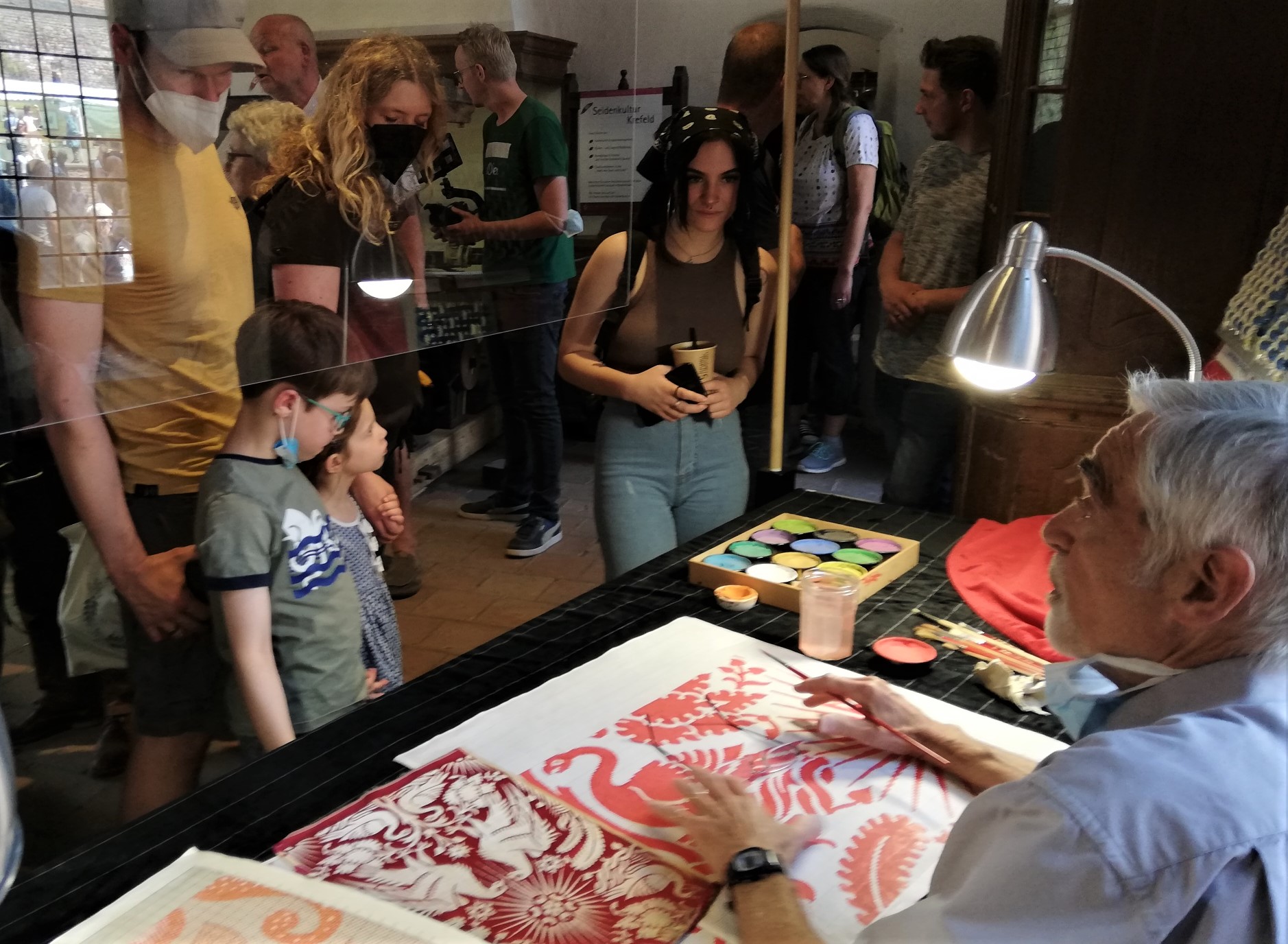 Our patron Dieter Blatt explained the preliminary stages of weaving, where pattern draftsman, patron and card beater were once in demand.