Motto on Open Monument Day on Sunday, September 11th
On the "Culture Trail" - that's the motto of the Open Monument Day - the House of Silk Culture tries to find an answer to the question of where the culture trail will lead us in the future. Answer: Into a digital world! And it has already begun in the Krefeld Silk Museum at Luisenstraße 15.
A rapid and future-oriented development that did not go unnoticed by the press. The "Rheinische Post" headlines its August 6th edition: "The House of Silk Culture is digitally up to date!" And the "Westdeutsche Zeitung" already stated in its March 16th edition: "It might be It's a bit surprising - but then again, it's not - that a very small museum in Krefeld is one of the busiest in the city digitally." Convince yourself from 11 a.m. to 5 p.m. at the historical location in the city of velvet and silk.
A tablet will be presented as a digital companion that guides the individual visitor through the museum in image, sound and text. An avatar explains history and craftsmanship and everything to do with silk, from the caterpillar to the fine fabric. Everyone makes their own choice, and there is a two-hour informative program full of contrasts.
The provision of the digital technology made it possible to take part in a three-year EU project called "Mingei". The objective was "to digitize both the material and immaterial aspects of old crafts and to transfer the corresponding knowledge. This relates to the presentation, preservation and accessibility of the craft as a cultural heritage" – as can be read on the project website.
"The new project opens up a new target group for the museum," writes the "Westdeutsche Zeitung". And: "So far, you've met a rather older audience there. Digitization is now also attracting younger people. Maybe next Sunday on the "Day of the Open Monument". Admission is free.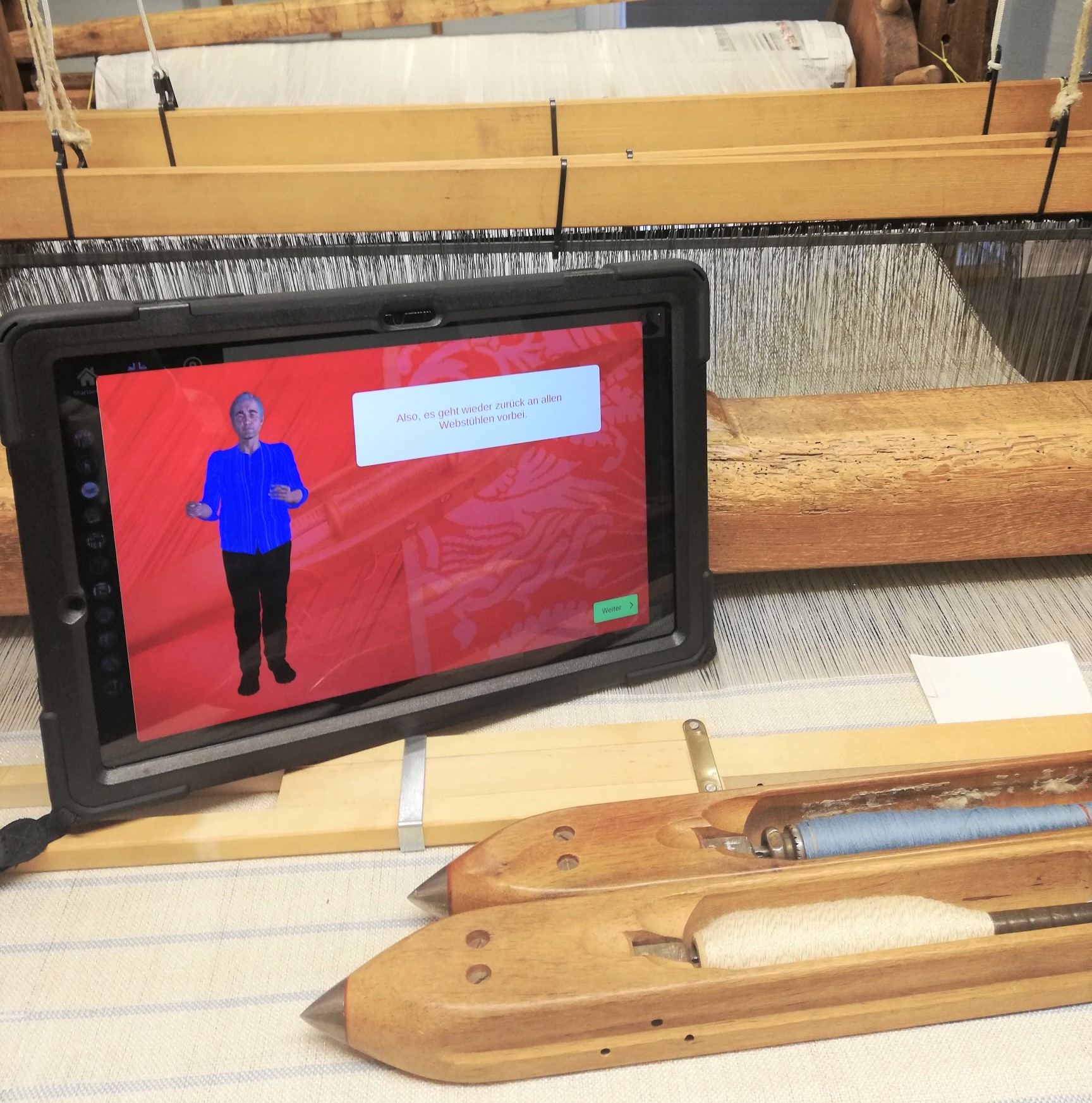 An avatar explains a dobby loom in the nostalgic weaving room.